What Does Homeowners Insurance Cover? A 2023 Guide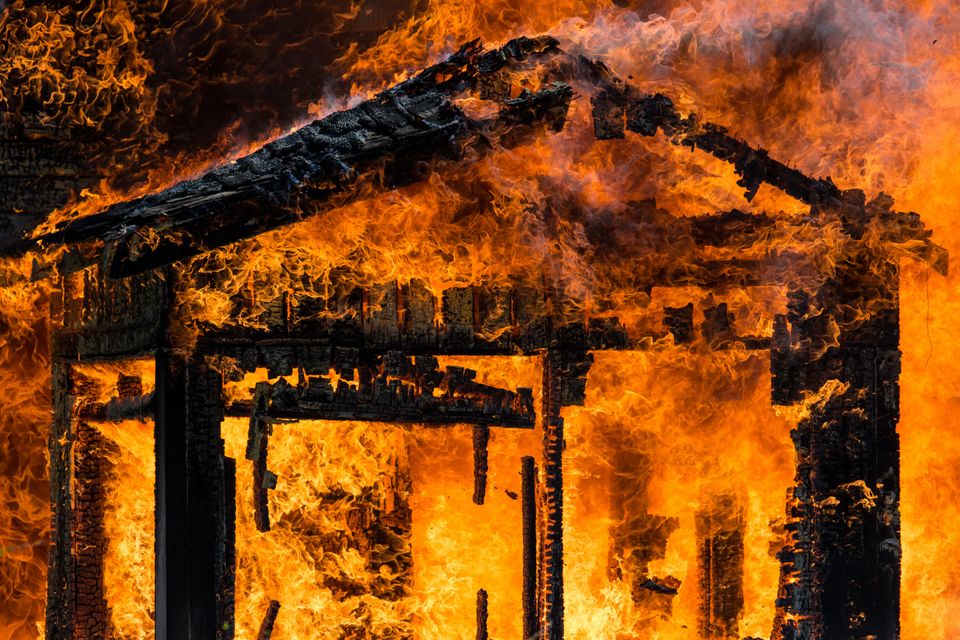 Homeowners insurance generally covers the cost to repair or replace your home and the items inside it if they're damaged by fire, smoke, theft, vandalism, lightning, wind, hail, or other external forces.

It may also cover living expenses if you're forced to temporarily relocate while your home is repaired or rebuilt after damage.

What Does Homeowners Insurance Cover?
Standard homeowners insurance coverage is often broken down into six categories:
Dwelling Coverage
Personal Property Coverage
Liability Coverage
Additional Living Expenses
Medical Payments
Other Structures

Dwelling Coverage covers damage to your home's structure from events such as a fire, hailstorm, or wind.

Personal Property Coverage covers damage or loss of personal belongings such as furniture, electronics, and clothing. Certain items, such as cash and gold, silverware, firearms, and semi-precious stones have sub-limits, a maximum amount you're able to receive in reimbursement.

Liability Coverage covers legal fees and damages if someone is injured on your property or if you or a family member causes damage to someone else's property.

Additional Living Expenses coverage reimburses you for living expenses, such as temporary housing and food, if your home becomes uninhabitable due to damage from a covered cause.

Medical Payments Coverage covers medical expenses for an individual injured on your property, regardless of who is at fault.

Other Structures coverage helps pay to repair or replace structures such as fences, detached garages, and storage sheds.

What Does Homeowners Insurance Not Cover?
Homeowners insurance doesn't cover floods, earthquakes, general wear and tear, intentional damage, nuclear hazards, or business equipment.

Floods
While floods can result in severe damage to a home, damage caused by them isn't covered by homeowners insurance. This is because floods are viewed as a gradual event, not an unexpected or sudden event. If you live in a flood zone, it's wise to purchase an additional flood insurance policy.

Earthquakes
Earthquakes were previously covered by homeowners insurance. Then, in the 1990s, a deeper financial projection for insurance companies found that they could go bankrupt if they continued insuring earthquakes.

Since then, homeowners need to purchase an additional earthquake insurance policy if they live in an area where earthquakes are common.

General Wear and Tear
Homeowners insurance does not cover damage that occurs gradually over time due to normal wear and tear.

Intentional Damage
Damage that is purposefully caused by the homeowner or another resident of the home is not covered. However, if your home is vandalized intentionally, it would be covered.

War and Nuclear Hazards
Like earthquakes, covering the damage caused by war or nuclear hazards could cause insurance companies to go bankrupt. Accurately assessing the damage to set premiums is simply far too complicated, so it won't be covered.

Business Equipment
If you operate a business out of your home, damage to business equipment or property might not be covered. If you'd prefer your items be covered, purchase commercial property insurance.

Understanding Your Policy
A homeowners insurance policy could have a laundry list of items it covers, however, the key is understanding what type of reimbursement model they use. There are two types you can choose from — replacement cost and cash value.

Replacement Cost vs. Cash Value Policy
A replacement cost policy reimburses you for the cost to repair or replace damaged property. A cash value policy reimburses the cost to replace or repair minus depreciation due to age and wear and tear.

For example, let's say a tree falls on your home, landing right on top of the kitchen you renovated just five years ago. Here's how reimbursement for just a few items would break down with each type of insurance:

Based on the average depreciation rate of each appliance.

Which One is Better?
While premiums on a cash value policy are cheaper, a replacement cost policy is a stronger option for most people. Unfortunately, damage to your home is likely — in fact, one in 20 homes has a claim each year. In events where your home is in dire need of repair, the last thing you'd like to worry about is affording to fix it.

Frequently Asked Questions About Homeowners Insurance

What is a Peril in Homeowners Insurance?
A peril is a specific event or circumstance that causes damage to your home. It can be a natural event, like a storm or wildfire, or it can be man-made, like theft or vandalism.

You'll often hear insurance companies refer to the types of damage as "covered perils."

Does Homeowners Insurance Cover Electrical Damage?
Electrical damage is covered if the damage was caused by a covered peril, such as fire, lightning, or a fallen tree.

Does Homeowners Insurance Cover Cracked Walls?
In most cases, cracks on interior and exterior walls are covered, if they were caused by a covered peril.

What's the Difference Between a Home Warranty and Homeowners Insurance?
While both terms involve protecting property you own, they cover entirely different things.

A home warranty covers the cost to repair and replace appliances and systems in your home after general wear and tear. This may include items such as your furnace, hot water heater, or oven. Home warranties are optional.

Homeowners insurance does not cover general wear and tear. It is strictly intended for sudden and accidental damage. Most mortgage lenders require borrowers to have some level of homeowners insurance.